Wish Upon a Star's Joo Ji-won heads to the stage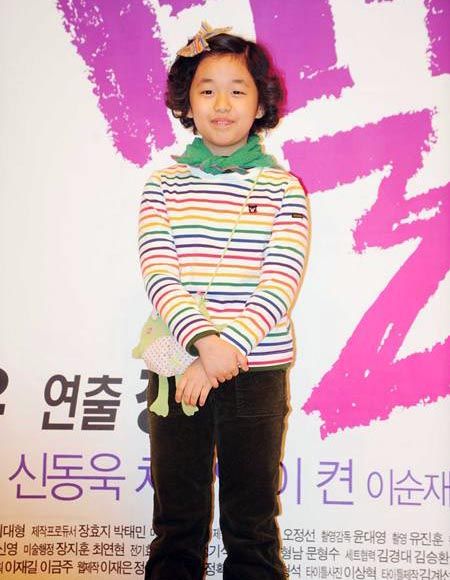 Those of you who watched Wish Upon a Star earlier this year will know that the family — the five little kids — were the highlight with their warm rapport and adorable ways. Joo Ji-won, who played precocious middle child Cho-rok, will now be turning her acting attentions to the theater. She's been cast in the stage play Yobo, Thank you [여보 고마워] ("yobo" is the word used between spouses).
This isn't even her first time onstage; Joo Ji-won was in productions of this play in 2008 and 2009. The play was written by Go Hye-jung, who also wrote the very popular play My Mom, which was then turned into a film starring Kim Hae-sook (Life is Beautiful) and Park Jin-hee (Giant) as mother and daughter.
The play is a family story centering around an immature husband who has been studying for the civil service exam for a long while, his wife who has taken on the mantle of head of household, and their 8-year-old daughter. (Sounds a bit similar to the setup of Queen of Housewives, now that I think of it.)
Joo Ji-won explained her choice, saying, "After the drama ended, I had a few offers for projects. But I got the call from the Yobo, Thank You team and I wanted to stick with loyalty. After the play is over, I'd like to do another drama or movie."
Yobo, Thank You opens on July 3 at the Lee Hae-rang Arts Theater at Dongkuk University.
Via Star News
News Source - http://dramabeans.com